The Undisputed King of the Custom Bottle Cage is without a doubt Ron Andrews!
Founded in 1991. Ron made his first cage at One-Off Titanium for an inspirational customer. Then moving onto the fabulous flagship stainless steel cage in 1996. Ron still carefully crafts these mentally magic masterpieces at home in his basement. Truly a family run business with Taiya heading up accounts.

Moving on from these classic cages to a boundary busting bottle or indeed anything - The Many Thing Cage arrived on the scene giving us a whole host of new carrying capabilities. Now seen on so many gravel, touring and bike packing rigs worldwide the M.T.C. has become a well loved staple.
The Salsa Any Thing Cage did exist before this - good, but not great or made in Ti!
2021 rolls round and his art has grown adding the new side loader cage to his repertoire. The perfect little guy for suspension frames or gravel machines with frame bags or smaller people (like me) riding them.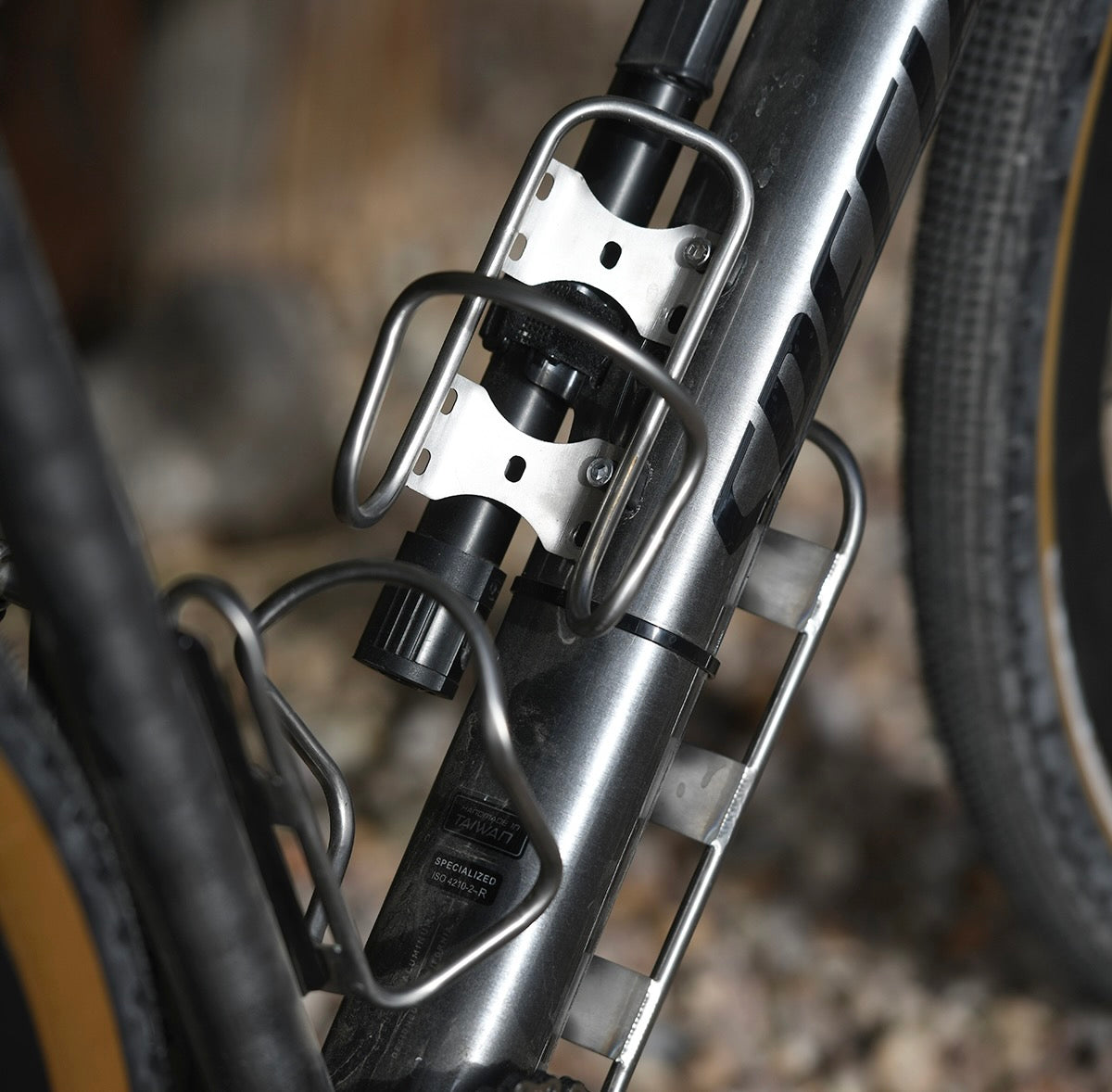 Every now and then a luscious limited edition cage bounces its bonce from a random rad bicycle shop. Custom coloured by local liquid legends. So keep an eye out! Also check out the Morse Cage.....
Recycled leftovers go towards delightfully unique drinking tools like the beautiful bottle openers or straws, I can't wait to see what well-thought out bicycle accessory is next!?
Uber light, non-marking and comely cage's from the King - which I think are the best cage's know to bicycle kind.