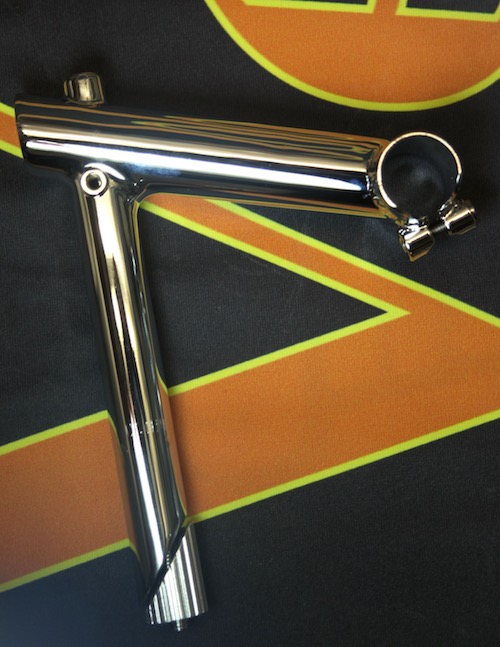 The Velo Orange Grand Cru has to be one of the fancies stems we sell. Its a conventional quill stem so has the normal 22.2 (1inch) quill that is 180mm long, meaning that it's ideal for a nice vintage road bike or a nice update on a modern threaded bike. It has the look and features of a £250 stem, except the price doesn't even touch that!!! Coming in at £60 your getting a stem that is show ready. It also has the lovely feature of a 5mm threaded hole idea for fitting a Velo Orange bell.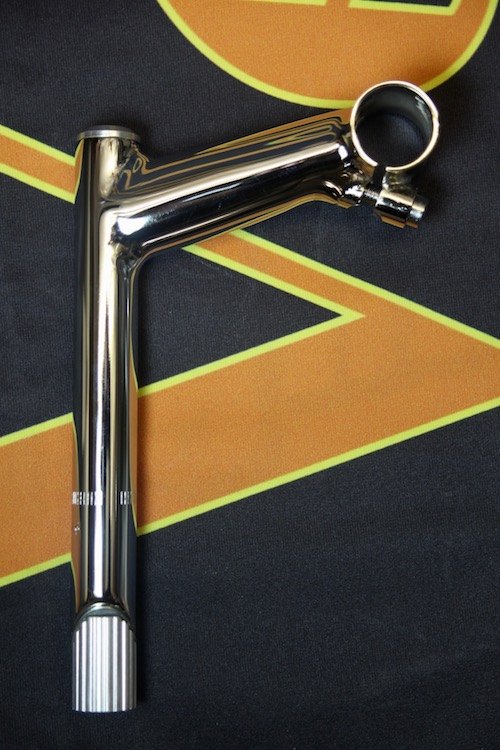 The Velo Orange positive rise Quill stem solves a problem with retro road and Mtb frames, with its 190mm quill and 17 degree positive rise you can get the bars way up there. its 26.0 clamp mens there are no end of bar options. Its smooth welded finishes again gives it the look of a much more expensive stem. A great option for a town bike or retro Mtb build.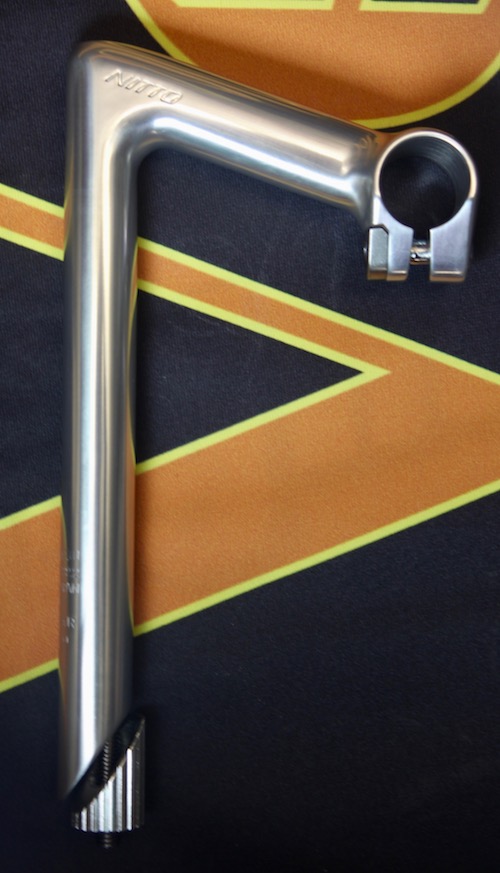 We just got in a limited amount of the Tall stem by Nitto. These are only available in 80mm & 100mm. There 225mm quill means they are the tallest stem we sell. Similarly to the VO positive stem these are perfect for town bikes that need a bit of heightening....also great for bring up the bars on your old road bikes.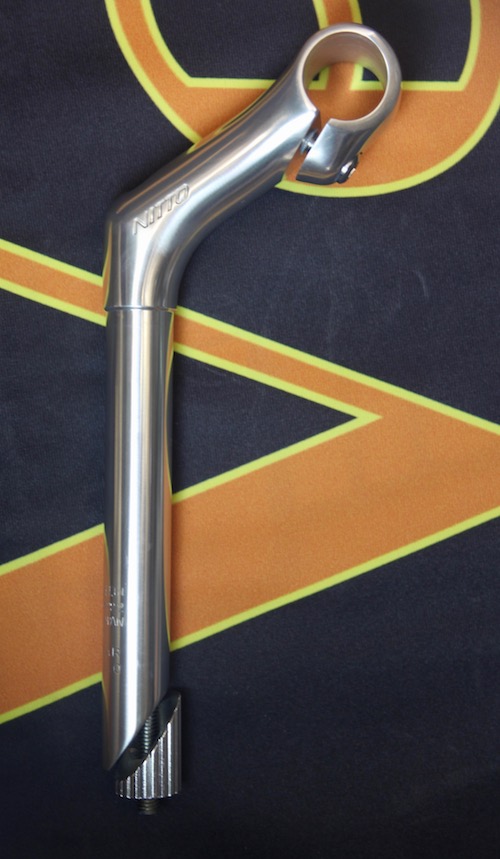 Final the Nitto Dirt drop stem. These are pretty much modelled after the ones that came stock on Bridgestone or similar Mtb's in the 80's. A great option to get rad, get your old MTB and some drop bars and one of these stems and you will have nothing but smiles for miles. The quill on these is 200mm on these and the 100mm gives you 178mm of rise, so you will be well up there. Touring, off roading, gravel, anything you can throw at it.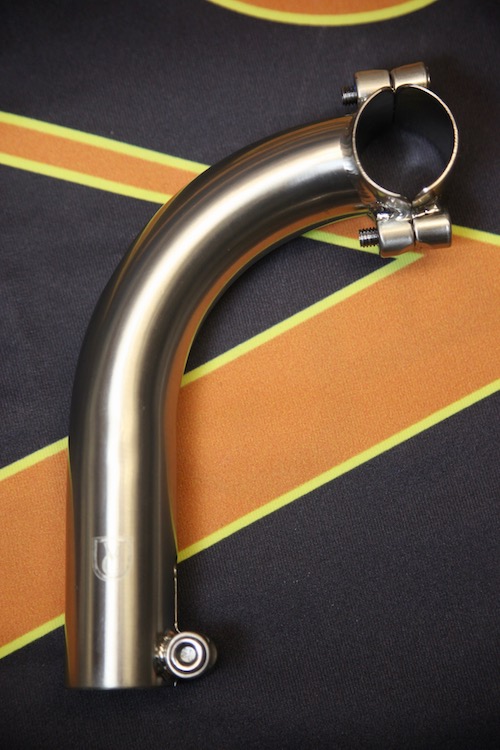 We also have some more of the very popular Cigne stems coming back into stock in April. These look great and have sold out in most sizes within days of coming out. More on these when there back in.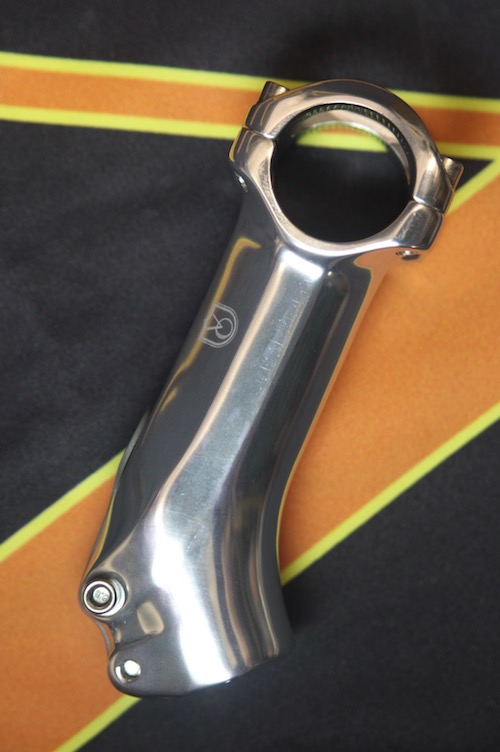 The last word goes to the Happy stem. This hasn't had as much hype as the Cigne but solves a similar problem, 1 1/8th with 45 degree of rise....these in the words of VO 'to keep your back and wallet happy' this stem is idea for touring or again your classic town bike in need of a lift.