Naturally the next move after fitting ya rig with a basket is to fill it up to its fully functional capability. Curiously cramming commodities in corners and playing circus, balancing bananas atop beer cans and nut milks alike. If like me you find shopping a headache and your trusty basket is getting maxed out - Get a basket bag!
They're the best thing since sliced bread, they just make life's endless edible endeavours a piece of cake. Most bags have a clip system or they simply velcro to the side and/or bottom of baskets for low hassle maneuverers. 9 times out 10 once you've daringly raced around the shop, filled up a basket bag, the weight of said supplies will be enough to sit snug in the basket. I still find it best to attach anyway, the law of sod is always creeping around the corner.
We are stoked to be stocking incredible handmade bags from Suryo at Tadah.id! He's pretty handy with a pencil and paint brush too.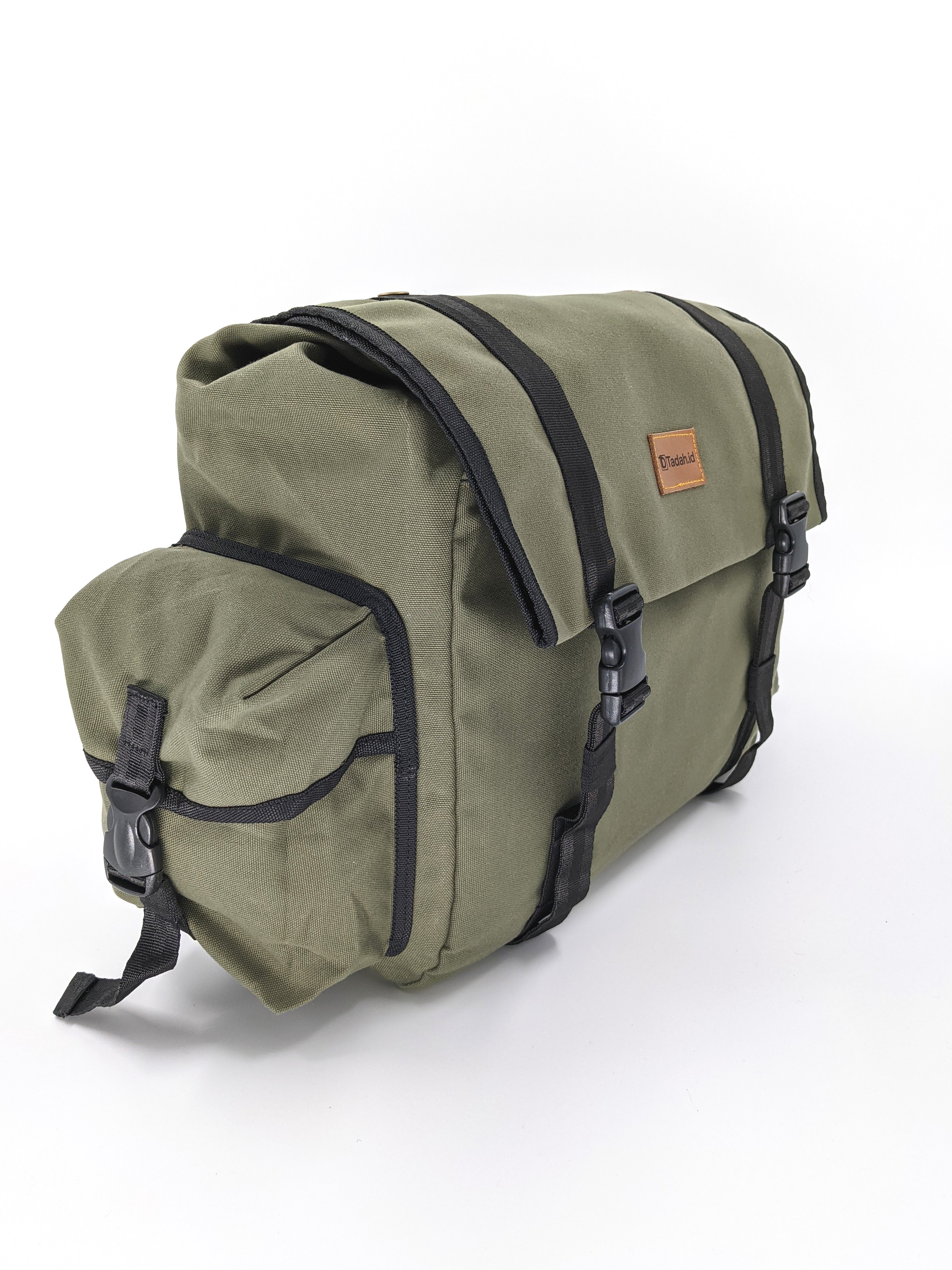 Cleary a well thought out and designed bag. Not only does it lackadaisically lounge in baskets it can double up as a handlebar bag too. As a handlebar bag it holds a payload of around 10kg, obviously more in a basket. And the choice to switch between bikes is a bonus. Use a Frost+Sekers quick lock for saddle fitting option.
Internal zip pocket for the important bits, two external pockets for quick access of delicious road nibbles. The bag comes with fitting straps and has loads of loops on the back to maximise fitting whereabouts, the front flap fabulously makes short work to extend the volume.
Basket bags are awesome! Great for bikepacking, touring, shopping, picnicking and day to day life. They are the kind of item that once you've owned, you can't remember what you did with out it before.
Check out our basket bag range - Velo Orange, RAL and Tadah.id.
For some reason I think it wrong not shout out some UK bag pioneers - Top notch bags from Wizard Works and Restrap I love the epic goodies these guys are making and own a few bits from their ranges respectfully. Also check out Aravis Bagworks and Wildcat for more handmade bikepacking treats.